Beauty & Skin Care Products
Beautiful, healthy skin can give us a more youthful and vibrant appearance, plus help us to feel great about the way we look. Dr. Daniel C. Mills offers a number of top-of-the-line medical grade skin care products to replenish and rejuvenate the skin. Plus, our practice offers a variety of other at-home treatments – including LATISSE®, the first clinically proven prescription treatment for eyelash growth – that can help patients meet their needs. The overall goal of Dr. Mills' skin care approach is to help his patients regain and maintain their natural youth and beauty, while bringing an enhanced glow and texture to their skin.
To further support patients' pursuit of radiant skin, the Aesthetic Plastic Surgery practice of Dr. Mills offers his very own skin care line, Prevention Skincare, to rejuvenate the neckline and stimulate the skin's natural collagen. Dr. Mills also offers Neocutis® skin care products with PSP®, the most complete and balanced combination of human growth factors and cytokines on the market. By offering advanced skin care products that promote the health and well-being of every patient's skin, Dr. Mills is able to achieve optimal results and support effective skin care at home. The professional staff at the Aesthetic Plastic Surgery practice in Orange County will customize every patient's skin care program to ensure the treatment is right for their individual needs.
Please contact our practice for more information on our medical-grade skin care products.
Dr. Mills' Signature Prevention Skincare Line
Dr. Mills is a board-certified plastic surgeon and an active member of the American Society for Aesthetic Plastic Surgery. With his years of experience providing quality aesthetic enhancement procedures to help patients attain their goals, Dr. Mills decided to create his very own skin care product line that can help people rejuvenate their skin and maintain a smooth, healthy sheen by applying effective treatments at home. With Prevention Skincare products like Flattering Neckline firming cream and Prevention Lip Balm with SPF 45, you can improve the look of your skin with long-lasting results.
Prevention Flattering Neckline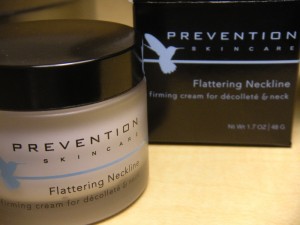 Prevention Flattering Neckline is a smoothing and firming cream designed tone-up the neck and décolleté for a renewed and rejuvenated appearance. Flattering Neckline uses botanical actives and peptides to moisturize the skin and increase collagen, firming up the area enhancing the skin's elasticity. Fine lines and lax skin in the neck and upper regions of the bust can take on a more youthful, refreshed appearance with continued use of this effective skin cream. Flattering Neckline can also diminish the appearance of brown spots.
Ingredients in Flattering Neckline include:
Aloe Vera
Glycerin
Sandalwood, Barley & Bark Extracts
Jojoba Esters Squalane
Vitamin C
Vitamin E
Algae Extract
Theophylline Alginate
Green Tea Extract
Lumiskin
Rigin
Matrixyl 3000
Synergistic complex of Bamboo & Pea Extracts combined with Glucoseamine
Prevention Lip Balm with SPF 45
Dr. Mills' Prevention Skincare line also includes a powerful sunblock to protect the lips from exposure to the sun's harmful rays. Specially formulated to protect the lips, Prevention Lip Balm with SPF 45 can reduce the effects of the sun for those that spend extended periods outdoors, and for anytime you may be out and about on a sunny day.
Our Skin Care Products
Mybody Skincare: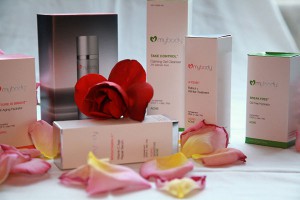 Specialized skin care for Sensitive, Aging, and Acne Prone skin types. Kits available by skin type for at-home use and individual products recommended by your skin care specialist to suit your needs
SkinCeuticals®: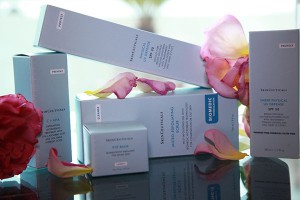 Advanced pharmaceutical grade skin care products that are Vitamin-C based to stimulate collagen and improve tone and elasticity. SkinCeuticals® also utilizes a special formula to improve the appearance of brown spots and enhance the health of the skin.
Cosmelan MD®: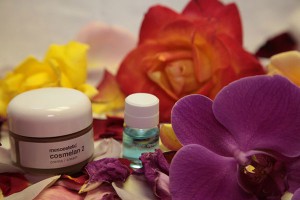 This powerful new product can do wonders for reducing areas of pigmentation and brown spots on the skin. A prescription skincare product, Cosmelan MD® can help those with persistent pigmentation that has been resistant to treatment. It can even help with acne conditions. Improvement can sometimes be seen as early as two weeks after treatment.
PSP®: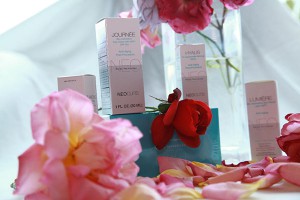 NEOCUTIS® Bio-restorative Skin Cream, Lumiere Bio-restorative eye cream, and BIO-GEL Bio-restorative Hydrogel are the first and only products to contain PSP® (Processed Skin Cell Proteins), which provides the most complete and balanced combination of human growth factor and cytokines available on the market.
fenix® Rehydrating Moisturizer with SPF 30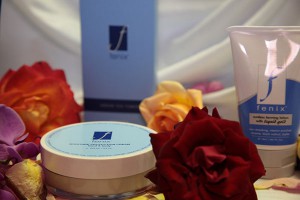 This fragrant-free, water-resistant product is designed to hydrate the skin while simultaneously protecting it from harmful UVA and UVA rays. In addition, the fenix® Rehydrating Moisturizer with SPF 30 works to combat free radicals as well as fight against wrinkles and other symptoms of premature aging through the delivery of botanical extracts, Vitamin C, and Vitamin E.
Prevage MD®: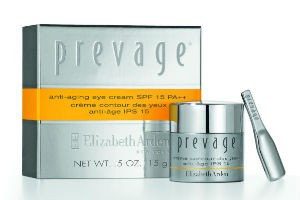 The 1% concentration of idebenone found in PREVAGE MD® anti-aging treatment has been scientifically proven to be more effective than other topical antioxidants in protecting the skin against environmental stressors know to age the skin.
Flattering Neckline: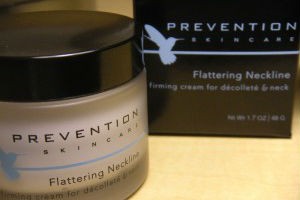 This signature skin care product, developed by Dr. Daniel C. Mills, diminishes brown spots, softens fine lines and the enhanced hydration will give your skin a healthy glow! This product is specifically formulated to give your neck and décolleté a more youthful appearance.
Biomedic®: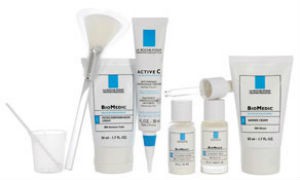 The Biomedic® skincare line corrects damage caused by aging, sun exposure, hyperpigmentation, acne, and hypersensitivity in a state-of-the-art delivery system for maximum efficiency.
Obagi®: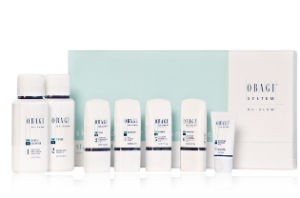 One of the most successful product lines available, the Obagi® skin care system can only be prescribed by a physician and can work to improve a range of skin conditions. Hyperpigmentation, acne, age spots, sun damage, rosacea, and signs of aging can all be improved with products from Obagi®.
Epicuren®: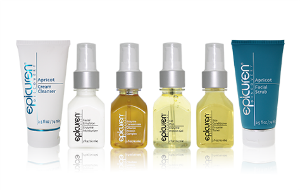 This enzyme-based skin care product line can reduce wrinkling, enhance the skin's elasticity, moisturize and rejuvenate, treat persistent acne, and work to improve a number of skin conditions. The Epicuren® line of products can work on a molecular level to help the skin replenish itself with healthy layers.
Our Beauty Products
LATISSE®: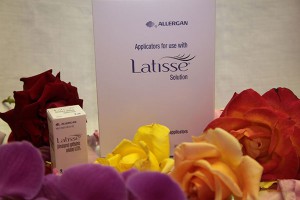 The Latisse® solution is a prescription treatment used to grow eyelashes longer, thicker, and darker with hypotrichosis.
Clarisonic™: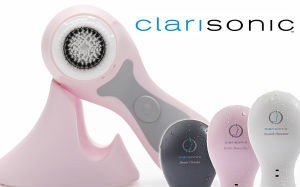 Sonic Skin Care System takes just one minute a day for the best skin of your life.
Revitalash®: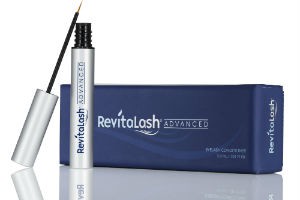 The unique eyelash conditioner will help Dr. Mills' patients achieve thicker, longer eyelashes with a once-daily application.
True Mineral Makeup:
Mineral Makeup Powerful Pharmaceutical-Grade Makeup
Liquid Smile:
Professional Whitening Pen
Schedule Your Consultation
The office of plastic surgeon, Daniel Mills, MD offers medical grade products to enhance your beauty. We offer advanced medical grade products to our Dana Point, Laguna Beach, Orange County area patients. Please contact us at for a complimentary skin care consultation.