Beauty & Skin Care Products
Beautiful, healthy skin can give us a more youthful and vibrant appearance, plus help us to feel great about the way we look. Considered one of the best plastic surgeons in Orange County, Dr. Daniel C. Mills offers a number of top-of-the-line medical grade skin care products to replenish and rejuvenate the skin. Plus, our practice offers a variety of other at-home treatments – including LATISSE®, the first clinically proven prescription treatment for eyelash growth – that can help patients meet their needs. The overall goal of Dr. Mills' skin care approach is to help his patients regain and maintain their natural youth and beauty, while bringing an enhanced glow and texture to their skin.
To further support patients' pursuit of radiant skin, the Aesthetic Plastic Surgery practice of Dr. Mills offers his very own skin care line, Prevention Skincare, to rejuvenate the neckline and stimulate the skin's natural collagen. Dr. Mills also offers Neocutis® skin care products with PSP®, the most complete and balanced combination of human growth factors and cytokines on the market. By offering advanced skin care products that promote the health and well-being of every patient's skin, Dr. Mills is able to achieve optimal results and support effective skin care at home. The professional staff at the Aesthetic Plastic Surgery practice in Laguna Beach will customize every patient's skin care program to ensure the treatment is right for their individual needs.
Please contact our practice for more information on our medical-grade skin care products.
Dr. Mills' Signature Prevention Skincare Line
Dr. Mills is a board-certified plastic surgeon and an active member of the American Society for Aesthetic Plastic Surgery. With his years of experience providing quality aesthetic enhancement procedures to help patients attain their goals, Dr. Mills decided to create his very own skin care product line that can help people rejuvenate their skin and maintain a smooth, healthy sheen by applying effective treatments at home. With Prevention Skincare products like Flattering Neckline firming cream, you can improve the look of your skin with long-lasting results.
Prevention Flattering Neckline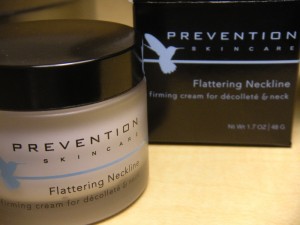 Prevention Flattering Neckline is a smoothing and firming cream designed to tone-up the neck and décolleté for a renewed and rejuvenated appearance. Flattering Neckline uses botanical actives and peptides to moisturize the skin and increase collagen, firming up the area enhancing the skin's elasticity. Fine lines and lax skin in the neck and upper regions of the bust can take on a more youthful, refreshed appearance with continued use of this effective skin cream. Flattering Neckline can also diminish the appearance of brown spots.
Ingredients in Flattering Neckline include:
Aloe Vera
Glycerin
Sandalwood, Barley & Bark Extracts
Jojoba Esters Squalane
Vitamin C
Vitamin E
Algae Extract
Theophylline Alginate
Green Tea Extract
Lumiskin
Rigin
Matrixyl 3000
Synergistic complex of Bamboo & Pea Extracts combined with Glucosamine
Our Skin Care Products
ZO® Skin Health
ZO® Skin Health is an innovative line of products developed by Dr. Zein Obagi. With a strong focus on skin care solutions that can provide prevention and correction benefits, these products can give both women and men of virtually all ages, skin types, and ethnicities an array of options to renew the health and appearance of their skin.
ZO® Skin Health's step-by-step system to prepare the skin, prevent and correct common skin conditions, and ultimately protect the skin allows individuals to choose from a wide selection of advanced products. Options include:
Hydrating and exfoliating cleansers
Toners and pads to address acne and excess oil
Anti-aging creams and serums
Brightening and lightening creams
Creams to address redness and sensitive skin
Products designed to prevent signs of premature aging
A full range of sunscreen products
And more
View ZO® Skin Health Products Here
ALASTIN® Skincare
Many of the innovative products in the ALASTIN® Skincare line are optimized with advanced TriHex Technology™, a unique mixture of peptides and other elements that can clear damaged or aged proteins from structural components in the dermis. ALASTIN® Skincare solutions can help enhance the results of an aesthetic procedure and/or revitalize the appearance of the skin by facilitating rejuvenation and renewal on a cellular level. 
View ALASTIN® Skincare Products Here
Our Beauty Products
LATISSE®: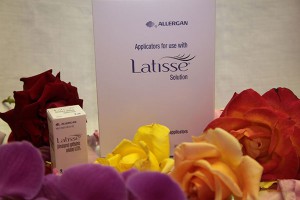 The LATISSE® solution is a prescription treatment used to grow eyelashes longer, thicker, and darker with hypotrichosis.
The office of plastic surgeon, Daniel Mills, MD offers medical grade products to enhance your beauty. We offer advanced medical grade products to our Dana Point, Laguna Beach, Orange County area patients. Please contact us for a complimentary skin care consultation.