Injectable Fillers
A number of Dr. Daniel C. Mills' patients come to our practice desiring a way to enhance their appearance without the use of invasive procedures such as facelift surgery or brow lift surgery. With injectable fillers, our board-certified plastic surgeon is able to accommodate those patients by providing a non-invasive method that allows him to improve their self-confidence and meet their cosmetic enhancement goals.
Injectable fillers offer a quick and effective method of achieving safe, subtle skin rejuvenation and revitalization at our Orange County plastic surgery practice. If you have questions, or if you would like to schedule a consultation, please contact the Aesthetic Plastic Surgical Institute.
Revance® RHA® Dermal Filler Collection

The Revance® RHA® Collection of dermal fillers offers an innovative, long-lasting solution for both women and men who want to smooth away dynamic facial wrinkles and folds. The RHA® Collection includes a number of advanced fillers developed with hyaluronic acid (HA) as one of the major ingredients, which enables each solution to function much like the natural hyaluronic acid found in the skin. In the RHA® Collection, the HA molecules have been engineered in such a way that the results can both look and feel smooth and natural, flexing with dynamic facial expressions and minimizing the possibility of a "frozen" or artificial appearance. Additionally, the effects can last extensive periods of time for many patients—up to 15 months after a single treatment.
The RHA® Collection of dermal fillers is approved by the FDA for treatment of dynamic facial wrinkles in patients aged 22 and above. Injectables in the product line can be utilized for moderate to severe wrinkles and folds. During your initial consultation, Dr. Mills will talk with you about your needs and goals and determine whether this particular treatment is the best option. If RHA® fillers are ideal for your concerns, he will create a treatment plan designed to provide the precise amount of the solution that can achieve your goals with the most natural-looking results.
During the procedure, Dr. Mills will delicately inject the RHA® filler solution into the areas targeted for treatment. A topical numbing solution can be applied to the skin to reduce the potential for discomfort from the injections. The entire treatment can be performed in less than an hour here at our practice, and most individuals can return to their normal daily routines immediately. While some degree of bruising and swelling around the injection sites can be expected, these effects should fade within days. The results of RHA® fillers can last well over a year for many patients, and occasional follow-up injections can be performed to maintain the effects.
JUVÉDERM®

JUVEDERM® is one of the most popular injectable fillers for men and women alike at our practice. For those patients wishing to reduce the signs of aging in the face, this dermal filler can achieve a more youthful appearance by filling in fine lines and deep wrinkles while adding volume to facial features such as the lips. JUVEDERM® provides a soft look and smooth feel, while results can last anywhere from six to nine months, and often longer.
JUVEDERM® is made of hyaluronic acid, which is a naturally occurring substance in the body. Because the dermal filler does not require allergy testing, there is no waiting period required. To provide greater comfort during the procedure, Dr. Mills often employs a local anesthetic before he uses a thin, fine needle to inject JUVEDERM® directly into the targeted treatment areas. Results are almost immediately apparent, but will continue to improve in the days following the procedure. A typical JUVEDERM® treatment session takes 30 minutes or less depending on the number of areas to be treated.
Dr. Mills generally sees little downtime associated with JUVEDERM® injections, and he tells patients they can expect to resume their daily routines directly after the procedure is performed. While some swelling and bruising can be expected, these mild side effects should dissipate within a few days.
Whether patients are looking to rejuvenate deep wrinkles and fine lines or augment the appearance of the lips for a more youthful, fuller aesthetic, the results usually last up to nine months, and often longer, with this product. However, the effects of JUVEDERM® can also be maintained by undergoing follow-up treatments with Dr. Mills.
JUVÉDERM® VOLUMA™ XC

JUVÉDERM® VOLUMA™ XC is the first injectable filler of its kind to be approved by the FDA for volume enhancement in the cheeks and midfacial region of patients aged 21 and older. Designed to improve volume deficits in the cheeks while also helping to smooth moderate to severe wrinkles in the mid-face, this revolutionary treatment can often produce a more youthful contour for patients wishing to rejuvenate their facial appearance and address various signs of aging. Additionally, midfacial augmentation results achieved with JUVÉDERM® VOLUMA™ XC have been known to last up to two years.
Similar to the composition of JUVÉDERM®, JUVÉDERM® VOLUMA™ XC is composed of naturally-occurring hyaluronic acid that can often negate the need for allergy testing prior to treatment. Furthermore, this innovative filler contains a local anesthetic within its solution that can help reduce any potential discomfort that may occur throughout the treatment process.
During treatment, Dr. Mills will administer JUVÉDERM® VOLUMA™ XC using a thin needle. Treatment sessions typically take about 30 minutes, depending on the number of areas that need to be addressed. Unlike other dermal injectables, optimal results from JUVÉDERM® VOLUMA™ XC can often be achieved in as little as one treatment session.
Restylane®

Starting in 2004, Dr. Mills' office started offering the dermal filler Restylane® to correct moderate to severe facial wrinkles and folds. Restylane® is a safe and natural cosmetic dermal filler that restores fullness to the face. Most frequently, Dr. Mills uses Restylane® to fill in the nasolabial folds and enhance the lips, including the vermillion border and/ or the upper and lower red lip. Restylane® is the first and only cosmetic dermal filler made of non-animal-based hyaluronic acid. Hyaluronic acid is a natural substance that already exists in the body and is used to provide volume and fullness to the skin. The hyaluronic acid in Restylane® is a crystal-clear gel called NASHA, or Non-Animal Stabilized Hyaluronic Acid. NASHA is biodegradable and completely biocompatible with human hyaluronic acid. On average, Restylane® lasts for six months.
Frequently Asked Questions About Restylane®
Is Restylane safe?
Yes. Restylane® has safely been used worldwide by dermatologists and plastic surgeons since 1996. Because Restylane® is non-animal-based and fully biocompatible, allergy testing is not required. This quality virtually eliminates any risk of animal-based disease or allergic reaction. The most commonly reported side effects were temporary redness and swelling at the injection site. These effects typically resolve within two to three days.
Is Restylane® approved by the FDA?
Yes. Restylane® is FDA-approved for use in the United States. It is only currently indicated for the correction of moderate to severe facial wrinkles and folds, such as nasolabial folds.
Are there any side effects?
As with any injection, some injection-related reactions may occur. The most common side effects are temporary swelling and redness in the treatment areas. These typically resolve within two to three days. Additionally, bruising may last four to five days when injecting into the lips.
How is Restylane® administered?
Restylane® is injected directly into the skin in tiny amounts using an ultra-fine needle. After the injection the area may be gently massaged to optimize contouring. Restylane® is a simple and convenient procedure and results are practically instantaneous.
How often should I have Restylane® treatments done?
Restylane® lasts about twice as long as bovine collagen, so treatments are typically scheduled twice a year. Evidence shows that having a touch-up treatment before the product has fully dissipated will enhance the lasting effect.
Do Restylane® injections hurt?
Restylane® is injected by way of a very fine needle, resulting in minimal discomfort. To make the procedure more comfortable, local anesthetic can be used to numb the treatment area.
Can Restylane® be used anywhere on the face?
Although Restylane® has been used in more than one million treatments in over 60 countries to smooth wrinkles and deep facial folds and to enhance the appearance and fullness of lips, in the U.S. it is currently indicated only for the correction of moderate to severe facial wrinkles and folds, such as nasolabial folds.
Allé® Rewards (Formerly Brilliant Distinctions®)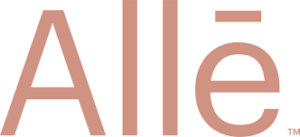 Click here to find out how you can receive exclusive invitations, special offers, and savings on BOTOX® Cosmetic, JUVÉDERM®, and other treatment options.
Schedule Your Consultation
Please contact us if you are interested in scheduling a consultation with our board-certified plastic surgeon.