Breast Implants
Dr. Dan Mills offers the latest advances in breast implants at his practice, including the cohesive gel breast implant, otherwise known as the "Gummy Bear" implant. These gel implants are different from traditional silicone implants in that the silicone gel is more cohesive, and is therefore able to retain its shape and achieve an even more natural feel and appearance.  Although silicone implants are still some of the best options for women considering breast augmentation, the gummy bear implants are an even greater advancement, and can be just what you may need to attain your goals with stunning, natural-looking results.
Breast Implant Options
Breast implants come in a variety of shapes, sizes, and types. Every patient is different, and every patient has specific needs, goals, and physiological requirements. Dr. Dan Mills offers an array of breast implant options, including some you can only find in a handful of plastic surgeons' offices across the country. Dr. Mills' expertise and skills with breast enhancement have led him to be invited to participate in high-profile FDA clinical trials studying the next advances in breast augmentation surgery. The following information will give you an idea of some of the breast implant options available to you. Dr. Mills will be happy to discuss each of them with you in your initial consultation.
Gummy Bear (Cohesive Gel) Breast Implant
The Gummy Bear breast implant is designed to retain its shape better than other breast implants because of its more cohesive internal silicone and the unique way the implant reacts to pressure. The gel inside the implant is thicker than that of other silicone breast implants, making it able to retain its shape and minimizing the chance of developing a rippling appearance. Plus, clinical studies of the gummy bear implant have shown a reduced risk of implant leakage, as well as less risk of capsular contracture (scar tissue forming around the implant, leading to a hardened feel). With the gummy bear implant's more cohesive silicone, it is possible for the implant to retain its shape without being affected by gravitational forces. The implant comes in a variety of sizes and shapes, and was initially designed to provide a longer-lasting breast implant and a more attractive shape by offering a more solid silicone base and results that are more firm.
Silicone Breast Implant
Silicone breast implants are composed of a thick gel encased in a silicone outer shell. They are approved by the FDA for use in breast augmentation procedures for those aged 22 and above, and in breast reconstruction procedures for patients of any age. Some of the most popular implants available, silicone implants are known for their natural appearance and feel, and have helped millions of women the world add volume and contour to the breasts with outstanding results.
Saline Breast Implant
Saline breast implants are composed of a silicone outer shell containing a saline (salt-water) solution. They are highly effective options for breast augmentation procedures including patients who need a revisional breast surgery as well as women who are younger than 22 years of age.  Saline implants can help you achieve fuller breasts with a natural appearance. They come in a variety of sizes and shapes, and remain a very popular option with patients considering breast enhancement to add volume to the breasts.
There are advantages and disadvantages to each type of breast implant, and the best choice for one patient may not be the best choice for another. Every patient is unique, and that's why Dr. Mills' breast augmentation procedures are custom-tailored to each individual's particular body type and their ultimate goals.
At your initial consultation, Dr. Mills will speak with you in detail about all types, sizes, and shapes of breast implants. At this meeting, you and Dr. Mills will decide which type of breast implant will best meet your needs.
IDEAL IMPLANT® (Structured Saline Implant)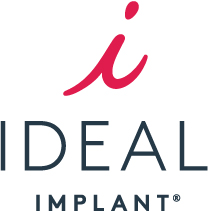 The FDA-approved IDEAL IMPLANT® is the newest saline breast implant option available in the United States. Unlike traditional saline implants, the IDEAL IMPLANT® features an inner and outer chamber that both house one to three "baffle" shells. This unique internal structure is designed to minimize/control the movement of the saline solution inside the implant, helping to create a much more natural look and feel than regular saline implants.
Along with its natural appearance and consistency, key benefits of the structured IDEAL IMPLANT® include its reduced rate of capsular contracture and higher resistance to issues such as rippling, folding, and leakage. In addition, patients can have the peace of mind knowing their implants are fully intact (without the need for an MRI screening), since there will be a noticeable deflation of volume in the rare event of a rupture. Should this occur, the saline solution will be absorbed by the body without any harm.
Overall, the IDEAL IMPLANT® is truly a breakthrough in the saline breast implant market. At the time of your consultation, Dr. Mills can help you determine if this implant option would be right for you.
Contact Our Office
Please contact our practice for more information about all of the breast implants available at our Orange County, California plastic surgery office.