Salmon Idaho Office
Dr. Mills Now Offering Plastic Surgery Services in Salmon, Idaho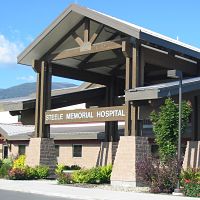 In addition to offering plastic surgery and injectable treatments in Orange County, CA, Dr. Daniel C. Mills is now offering the following plastic surgery procedures at Steele Memorial Medical Center in Salmon, Idaho.
Visit our before and after photo gallery and learn more about the following procedures from our website.
Breast Enhancement
Body Contouring
Facial Rejuvenation
Non-Surgical Treatments
Office Location
Steele Memorial Medical Center
203 S. Daisy St,
Salmon Id 83467
Contact Our Office
We look forward to meeting you in consultation to develop a surgical plan that best suits your needs. Please contact our clinic coordinator, Sue Eder at (208) 756-5666 or email her to schedule your one-on-one consultation. Dr. Mills wants this to be a great experience for you and will do everything that he can to serve you.