Out of Town Patients
Regarded as a top plastic surgeon, Dr. Daniel Mills' experience and innovation have attracted patients from all over the United States and world to come and have surgery with him.
Our Approach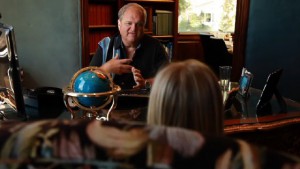 Dr. Mills has developed an approach to best meet the needs of our patients traveling from out of town. After your initial inquiry, our patient coordinator will provide you with all the information that you need and answer any questions (via phone or email) to make sure that you are well-informed about the procedure(s) that you are interested in. Additionally, we will send you a video (or CD/DVD) produced by Dr. Mills about the procedure. We will ask that you send us (either via email or mail) photographs of yourself (hopefully like the photos on our website, so that you can be evaluated reasonably), so that Dr. Mills can evaluate your needs and desires individually.
When you decide to do your surgery with Dr. Mills, we will send you all the pre-operative instructions, paperwork and consents necessary for surgery. You will be asked to complete this paperwork and do the required lab work. Those results need to be in our office no less than one week prior to your surgery date. This time frame will allow our nursing and anesthesia team to review your results and ensure that you are medically ready for surgery. Additionally, one of our Patient Coordinators will contact you and review all of your pre-operative instructions with you prior to your departure.
In addition to your paperwork and laboratory tests, our Patient Coordinator will assist you in arranging lodging accommodations, nursing care and transportation (to and from the airport and/or hotel), if you so desire. We have relationships with many of the local resorts and hotels and can book your stay for you. If you are traveling with family or friends, we also could book you a condo close to our office. Simply, let us know how we can assist you and we will do everything possible to accommodate your needs.
We ask our patients to arrive at least one to two days prior to their surgery. At this time, Dr. Mills will examine you and prepare you for surgery. This will be your time to ask Dr. Mills any additional questions and review your pre-operative instructions.
On your surgery day, you will be in the hands of Dr. Mills and his experienced surgical team. We will ask that you have a responsible adult pick you up and stay with you for the first 24 hours. If you are traveling alone, we can make arrangements for a nurse to take you back to your hotel, stay with and care for you and bring you back for your post-operative appointment. (The length that we will ask you to stay will depend on which procedure(s) you are having done.)
When you are ready to return home, we will want to know how you are doing. We would encourage you to keep in touch with our office and periodically update us with your progress. As with all of our patients, we ask that you call and/or email as questions or needs arise. Additionally, we ask that you send us periodic photos (via mail or email), so that Dr. Mills can visually see your progress.
We invest a lot of time and energy into our out of town patients because we know they often travel great distances to see us. These patients generally leave a lasting impression on our office because we spend so much time communicating with them prior to their arrival.
We are committed to making this an easy and relaxing journey for any of our out-of-town patients. If you are considering plastic surgery and do not live in southern California , you can email our patient coordinator at info@danmillsmd.com and she would be happy to send you more information.
Laguna Beach an Ideal Recovery Location & Travel Destination
In addition to Dr. Mills' reputation and approach, we believe that the picturesque community surrounding our office has also played a part in the continued surge in out-of-town patients who opt to have surgery with Dr. Mills. Our office and surgical facility are located in the art community of Laguna Beach , which hugs an incredible rugged coastline view. Many of the hotels and resorts overlook the coastline, making this an ideal place to recover. We have relationships and corporate rates with many of the great hotels and resorts in the area, including the Surf and Sand Hotel and the Ritz Carlton.
To give you an idea of the area where we are located, here is a list of local hotels and recreational information.
Local Hotels
Recreational Information
Amtrak Station – 7 miles
Catalina Island – 26 miles (by boat)
Dana Point Harbor – 4 miles
Disney's California Adventure/Disneyland – 25 miles
Edison Field – 23 miles
Knott's Berry Farm in Buena Park – 30 miles
Laguna Beach Down Town – 4 miles
Long Beach/Queen Mary – 30 miles
Palm Springs – 100 miles
San Diego Zoo – 60 miles
San Juan Capistrano Mission – 7 miles
SeaWorld California – 55 miles
South Coast Plaza (shopping) – 20 miles
Universal Studios – 80 miles
Out of Town Patients Say it Best
"I chose Dr. Mills and his staff because he was highly recommended by a close friend. Living in Europe , I did my research of surgeons in Italy and France. I also looked into having surgery in Australia.I felt the most comfortable with Dr. Mills and his staff of trained nurses who guide you through every step of the procedure. I was very well cared for and they lessened my fears before surgery. After 5 months post-op, I am pleased to have the same results that Dr. Mills explained to me prior to surgery. I feel that it is important that the results are in line with the expectations of the patients and Dr. Mills and his staff has exceeded this. I highly recommend Dr. Mills and his excellent staff." – S.W.*
"I highly recommend Dr. Mills to anyone who wants a kind, warm, and gifted surgeon. I flew all the way from Tokyo , Japan to have my BA and tummy tuck done (I am an American living in Tokyo )…It was well worth the 10 hour flight and two week stay in the U.S. I am so pleased with the results and the quality of care I received. If I choose to have anymore plastic surgery, I would only go to Dr. Mills. Moreover, Dr. Mills' office staff was top-notch. The entire office made you feel you were a part of the family. Almost all of his people were former patients who chose to work for Dr. Mills after their BAs. Everyone in his office displayed a high-level of professionalism and knowledge."
– C.A.*