Arm Lift (Brachioplasty)
For many men and women, an overall toned aesthetic is desired, and the upper arm is one area of the body in particular that people seek a slimmer, more defined appearance. Whether resulting from the typical signs of aging or a dramatic weight loss, a brachioplasty, or arm lift, can address many of the common concerns that affect these areas. Our board-certified plastic surgeon, Daniel C. Mills, MD, can beautifully recontour the upper arms for results that look firmer and more youthful.
What Is an Arm Lift?
Arm lift surgery, medically referred to as brachioplasty, is designed to reduce the appearance of loose, hanging skin in the upper arms and pull the remaining skin taut for a more fit and toned look. This body contouring procedure has become quite popular over the years, and has helped both women and men address aesthetic concerns in the upper arms that often prove resistant to traditional diet and exercise regimens. An arm lift can provide significant results on its own, or it can serve as a complement to other body contouring procedures, such as tummy tuck surgery, thighplasty, or liposuction, for a more comprehensive aesthetic makeover. It can also be utilized as part of a post-bariatric surgery treatment program.
What Are the Benefits of Arm Lift Surgery?
As we age, the skin loses elasticity. This can be particularly apparent in the upper arms. While the formation of loose, excess skin can occur in these areas due to the aging process alone, it can also be the result of significant weight loss. An arm lift can address these concerns with exceptional results. Some of the benefits of arm lift surgery include:
Removal of excess, inelastic skin that has collected in the upper arms
Tightening and redraping of remaining skin for arms that look more toned and firm
Dr. Mills will review your medical history, perform a physical examination, and talk with you about your options during the initial consultation. If arm lift surgery is the best option for your unique needs and goals, Dr. Mills will formulate a customized treatment plan and go over all steps of the process so you will know what to expect.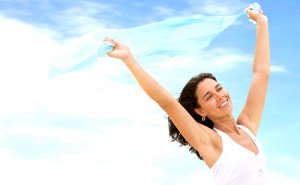 What Does the Arm Lift Procedure Involve?
Before Surgery
Two weeks prior to surgery, you will meet with our pre-operative patient coordinator, where she will review all pre-operative instructions. She will also ensure that all necessary lab tests and health screenings have been completed. If you are a smoker, she will advise you to stop smoking two weeks before the procedure, and not resumed until at least two weeks following the surgery. In addition, there are certain medications and supplements that will need to be halted for the same period of time to ensure proper healing and recovery.
During Surgery
For a brachioplasty, small incisions are used to reduce the amount of skin around the upper arm, often in conjunction with liposuction to remove any stubborn fat pockets. Dr. Mills will discuss the best option for each patient based on their specific needs before treatment, and the customized surgical plan will be based on those needs.
On the day of the procedure, you should allow for two to four hours for the entire procedure, from check-in to recovery. From the moment you enter the facility, you will be cared for by Dr. Mills' experienced surgical team, which includes a nurse anesthetist, a registered nurse, and a surgical technician. The group is committed to providing you with the best care possible until you are discharged, and are able to do so because many of them have worked together with Dr. Mills since he began his aesthetic plastic surgery practice.
You should have a responsible adult pick you up and bring you to the facility on the morning of the procedure, then pick you up following the treatment. Additionally, this person should be available by phone throughout the procedure, and should plan on being with you for several days. Once you return home, Dr. Mills encourages you to walk around the house at various intervals throughout the day to increase circulation and support the recovery process. Activity should be limited outside of light walking and moving around, and any strenuous activity should be avoided for several weeks after the surgery.
What Can I Expect During Arm Lift Recovery?
Once the final sutures have been removed, typically within several weeks of the brachioplasty, Dr. Mills' patients are often able to increase activity. However, recovery time varies depending on each patient's medical history and the extent of the procedure. Throughout the process of recovery, Dr. Mills will monitor your progress to ensure the optimal recovery plan is in place, and adjust as necessary. Patients can expect some bruising and swelling, but these symptoms should dissipate within several days to a week. Any additional pain during the recovery period can be managed through medication. While you recover, you may notice that the incision area becomes red within three to six months following the arm lift. While this is normal, and Dr. Mills places the incisions in areas that are easily covered by clothing, the redness should disappear as healing continues.
How Noticeable Are the Scars from Arm Lift?
Scarring from arm lift surgery will ultimately depend on the type of incisions that were necessary to create the most optimal results. For patients with more severe levels of skin laxity in the upper arms, an incision from the armpit to the elbow may be required; however, the residual scar can typically be hidden by clothing, and it should dissipate in appearance over time. Dr. Mills makes a considerable effort to utilize surgical techniques that can minimize signs of scarring as much as possible.
How Much Does Arm Lift Surgery Cost?
Here at our practice, an arm lift typically falls in the $7,000 to $9,000 range. The total cost of arm lift surgery varies from one individual to another based on the customized treatment plan. Factors such as the complexity of the procedure, whether liposuction is also utilized, surgeon's fees, costs associated with use of the facility and anesthesia, and other components of treatment will be taken into account. Once your treatment plan has been designed during the initial consultation, one of our friendly team members will produce an estimate of the total price of arm lift surgery and present it to you so that you have a fuller picture of what to expect. We will be happy to talk with you about payment methods accepted at our practice, as well as plastic surgery financing options that offer qualified applicants an array of payment plans that can help patients pay for the procedure on a month-to-month basis.
With arm lift surgery, Dr. Mills can provide you with slimmer, more fit-looking arms following dramatic weight loss, or in response to the natural loss of elasticity of the skin. Contact the Aesthetic Plastic Surgical Institute for more information, or to schedule a consultation.