VECTRA® 3-D Imaging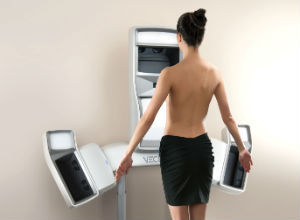 What can I expect? How can I compare my choices? How will I ultimately look after cosmetic surgery? These are some of the most common questions from patients considering aesthetic enhancement procedures such as rhinoplasty, breast augmentation, and other facial or body contouring options. Fortunately, with state-of-the-art technology, Dr. Daniel Mills can bring you closer to an answer. The VECTRA® 3-D Imaging system from Canfield is a way for you to see the potential results of cosmetic surgery procedures at your initial consultation – before you even set foot in the operating room. By viewing a 3-D, multi-angle image of your body that has been modified to show the possibilities of how you may look after treatment, you can learn a lot more about what you can expect. While no technology can predict the future with 100 percent accuracy, the VECTRA® system can give you a general idea of the potential outcome and help in the decision-making process.
Please contact Dr. Mills for more information on VECTRA® 3-D imaging.
Seeing the Potential before you have Surgery
Cosmetic enhancements such as nose reshaping surgery (rhinoplasty) and breast enlargement are major procedures that will have an effect on your overall appearance. It's natural, and even positive, for patients who are considering these procedures to be very cautious when they are making their decisions. After all, you want to know that your goals can be achieved as successfully as possible before you undergo treatment. Having your procedure performed by an experienced, board-certified plastic surgeon like Dr. Mills can go a long way in helping you feel confident about the results. However, many patients want to be able to have the clearest view possible of what the potential results can be before they have the procedure. This is where advanced technology such as the VECTRA® 3-D imaging system comes in. This remarkable tool allows patients to have an even better idea of what they can look like after rhinoplasty, breast augmentation, and other cosmetic enhancement treatments.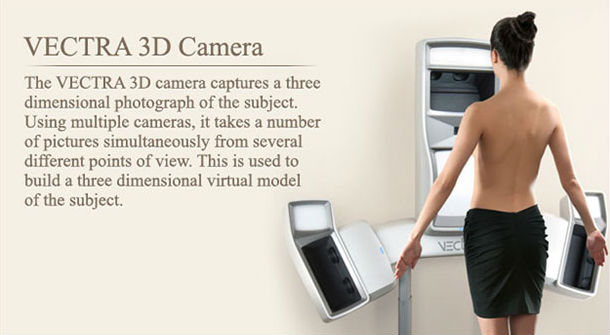 Let's take a look at some of these procedures and see how the VECTRA® 3-D imaging technology can aid your decision-making process:
Breast Augmentation
During your initial consultation, images will be taken of your body and is uploaded into a computer. Data will merge with the image via special computer software, and result in a 3-dimensional, multi-angle image on a monitor. Dr. Mills can modify this image to your specifications, altering the image based on sizes of implants and other choices. This enables you to compare potential results and visualize how you might look after breast augmentation—ultimately helping you understand more clearly which size implants are better-suited to your proportions and your individual goals.
Rhinoplasty
Nose reshaping surgery, or rhinoplasty, can have an effect on the entire facial aesthetic. VECTRA® imaging can be utilized to show you a number of different potential looks once the procedure has been performed. Using a full image of your face and combining it with medical data in the computer, a 3-D model is created that can be modified to show you what the results may look like based upon your rhinoplasty goals.
Other Procedures
VECTRA® 3-D imaging technology can take a full body image so that you can view the potential results of a number of cosmetic enhancement procedures. If you are considering liposuction or other body contouring treatments, VECTRA® can present to you a modified image of your body that helps you visualize the potential outcome. The same is true for facial enhancement procedures.
One thing to keep in mind: VECTRA® 3-D imaging is only able to show you the possibilities—it cannot and does not claim to be totally accurate as a prognosticator of your ultimate results. The reason this technology is so useful is that it works as a custom-tailored computer-generated image that can show you what is possible, and give you a general idea as to the potential of specific procedures. Dr. Mills will explain all aspects of the VECTRA® imaging system at your initial consultation.
Schedule a Consultation with Dr. Daniel C. Mills
Dr. Mills can make the VECTRA® imaging system a part of your initial consultation. If you are considering cosmetic enhancement treatment and would like to schedule a consultation with Dr. Mills, or if you would like more information on VECTRA® or the procedures we offer, please contact the Aesthetic Plastic Surgical Institute.