Botox® Cosmetic

Of the many effective non-surgical aesthetic enhancement procedures available for both women and men these days, BOTOX® Cosmetic remains one of the most popular. Offered by elite plastic surgeons and medical spas around the world, this cosmetic injectable was developed to ease dynamic wrinkles, which are typically caused by repetitive facial movements. Dr. Daniel C. Mills, our board-certified plastic surgeon in Orange County, and our experienced aesthetic professionals can create a customized BOTOX® Cosmetic treatment plan designed to help patients achieve a more youthful and refreshed appearance.
Allé® Rewards (Formerly Brilliant Distinctions®)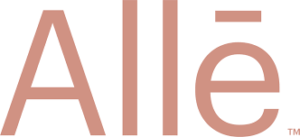 Click here to find out how you can receive exclusive invitations, special offers, and savings on your BOTOX® Cosmetic and JUVÉDERM® treatments.
What Is BOTOX® Cosmetic?
BOTOX® Cosmetic is a solution that is injected into particular areas of the face exhibiting signs of wrinkles and fine lines. The solution can also discourage the formation of additional lines and wrinkles, which is why many patients opt to begin BOTOX® Cosmetic injections as early as their 20s or 30s. When administered by a qualified provider, BOTOX® Cosmetic can create a smoother, more rejuvenated facial aesthetic after just one minimally invasive treatment session.
What Is BOTOX Cosmetic Made Of?
The innovative composition of BOTOX® Cosmetic includes a diluted form of botulinum toxin type A, which can temporarily smooth away wrinkles by preventing underlying muscle contractions from causing them. BOTOX® injections are also used to ease a variety of medical issues, such as excessive sweating, headaches, and temporomandibular joint disorders (TMD); however, it is most often utilized in the cosmetic industry, where it maintains a reputation as one of the most celebrated non-surgical treatments.
What Are the Benefits of BOTOX® Cosmetic?
BOTOX® Cosmetic can be an exceptional option for patients who would like to temporarily:
Diminish furrows and "frown lines" (glabellar lines) between the eyebrows
Reduce fine lines and "crow's feet" at the corners of the eyes
Smooth away signs of wrinkles and creases on the forehead
BOTOX® Cosmetic most effectively treats lines and wrinkles caused by the muscles, specifically the muscles that contract during facial expressions (i.e. frowning and squinting). In addition to its ability to rejuvenate lines and wrinkles that are already prominent on the face, Dr. Mills often recommends BOTOX® Cosmetic as "preventative maintenance." This means that, for many patients, BOTOX® Cosmetic can treat early signs of aging by restricting muscle contractions so that the potential for pronounced wrinkle and line formation is minimized for as long as possible.
"I've been receiving Botox Therapy for a few years now. After my treatment facility closed in Newport Beach, I was pressed to find another doctor. That's when I found Kim at Dr. Mills office! Highly trained, extremely knowledgeable and with a gentle touch, Kim is fantastic. I'm extremely pleased with my results!"*
BOTOX® Injections vs. Browlift Surgery
BOTOX® injections can offer some patients a non-surgical alternative to a surgical browlift; however, there are several significant distinctions between these two aesthetic enhancement options and it is important to understand the differences. Like browlift surgery, BOTOX® Cosmetic can improve the appearance of fine lines across the forehead and furrows between the brows to achieve what has been called a "BOTOX® Browlift." With that in mind, the results of BOTOX® injections only last a few months before retreatment is necessary; the effects of browlift surgery can last for many years. Additionally, BOTOX® Cosmetic will not be effective in cases of a sagging brow, whereas a surgical browlift is an ideal treatment option for that concern. On the other hand, BOTOX® Cosmetic can be a great option to diminish signs of crow's feet around the eyes, while a surgical browlift will not provide significant rejuvenation of crow's feet.
Overall, BOTOX® Cosmetic and browlift surgery are both exceptional procedures, but their distinctions often make one more ideal than the other depending on each individual's anatomical needs and ultimate goals for treatment. During your consultation, Dr. Mills will talk with you about your expectations and help you determine the procedure that is best for your unique needs.
What Does the BOTOX® Cosmetic Treatment Involve?
BOTOX® injections are administered with a very fine needle directly into the muscles in the areas targeted for rejuvenation. These injections are performed in a very careful and delicate way to create the best possible results without yielding a "frozen" appearance. Discomfort during this procedure is typically minimal; however, we can apply a topical anesthetic to reduce the likelihood of experiencing pain during the injections.
BOTOX® Cosmetic procedures can often be completed in about 15 minutes or less, depending on the number of treatment areas. Since this is a non-surgical procedure, patients do not usually require a recovery period. Most individuals are ready to resume their normal daily schedules immediately after treatment.
Is BOTOX® Cosmetic Safe?
BOTOX® Cosmetic can be considered a very safe way to effectively rejuvenate specific facial areas as long as the procedure is administered by a skilled, experienced plastic surgeon (preferably one who is board-certified), physician's assistant, or nurse injector. This treatment has been utilized as a non-surgical aesthetic enhancement option for decades. When performed by a qualified professional, the chances of obtaining both safe treatment and the desired results are greatly maximized.
Are There Any BOTOX® Cosmetic Side Effects?
Possible side effects of BOTOX® Cosmetic include temporary droopy eyelids, swelling, bruising, a burning sensation, and a short-term headache. Some degree of swelling and redness around the injection sites can be expected; however, these effects usually diminish quickly. In most cases, the temporary side effects of BOTOX® injections can be concealed with makeup and should not compromise one's ability to immediately get back to regular daily activities.
How Long Do BOTOX® Cosmetic Results Last?
For most patients, BOTOX® Cosmetic lasts about three to four months, after which another treatment will be required to maintain the results. It's important to note that the length of results varies among patients—Dr. Mills has seen the effects of BOTOX® Cosmetic last as little as one month and as long as a full year, although both of those scenarios are rare. A minimum of three months is the most typical length of BOTOX® Cosmetic results. In general, the effects are a direct response to how strong the muscle is and how many units are used.
How Much Does BOTOX® Cosmetic Cost?
The cost of BOTOX® Cosmetic is largely based on the number of the BOTOX® Cosmetic solution's "units" that will be injected, which is the amount of the solution necessary to achieve each patient's unique needs and goals. Units of BOTOX® Cosmetic cost in the range of $11 to $15 at our practice, depending on whether our plastic surgeon, our nurse practitioner, or our registered nurse is performing the treatment. The price will also depend on whether the treatment is being performed on one of our "BOTOX® Days," which is a special event we have from time to time that includes discounted prices on BOTOX® Cosmetic. Once your treatment plan has been created during the initial consultation, we can provide you with a price estimate for this procedure that includes all associated costs. A member of our team will also be happy to answer any questions you may have about payment options available at our practice. In addition to accepting an array of convenient payment methods, we work with PatientFi®, a financing company that offers qualified applicants the ability to pay for their treatment in a series of installments.
Additional Frequently Asked Questions About BOTOX® Cosmetic
When should I start getting BOTOX® Cosmetic injections?
The ideal time to start getting BOTOX® Cosmetic injections will depend on the severity of your concerns. While some patients pursue BOTOX® Cosmetic as soon as they notice their very first wrinkle, others begin injections even earlier to stop the wrinkles before they start. Patients can undergo preventative BOTOX® Cosmetic injections as soon as they reach adulthood, with some even beginning the treatment as young as 18.
How long does BOTOX® Cosmetic take to work?
BOTOX® injections usually take three to seven days to start restricting the muscles. After the solution takes effect, some of the facial lines will disappear completely and others should be minimized.
Will my wrinkles come back stronger after a BOTOX® injection?
No.
Does the BOTOX® injection hurt?
The injection should barely hurt. Dr. Mills and his specially trained staff use very small needles and have a gentle touch.
Will I be able to make facial expressions after a BOTOX® injection?
Dr. Mills does not like to inject so much BOTOX® Cosmetic into the face that patients lose facial expressions. He is usually conservative, especially for a patient's first treatment, so that total loss of the ability to effectively make facial expressions does not occur.
Will there be bruising after a BOTOX® injection?
The forehead and brow do not usually bruise; however, the crow's feet areas can possibly (but rarely) bruise. Dr. Mills has his patients hold pressure around the eyes with the palm of their hand for 10 – 15 minutes right after the injection to prevent bruising. Additionally, he recommends that his BOTOX® Cosmetic patients stay off aspirin. If the injection does cause bruising, it can be easily concealed with camouflage makeup.
How long after BOTOX® Cosmetic injections can you work out?
Immediately after your BOTOX® Cosmetic treatment, the solution will need to diffuse properly into the area where it was injected. As such, if you perform vigorous exercise too soon after the injections, you risk disrupting this important process and even causing the solution to migrate into unwanted areas. For this reason, Dr. Mills advises patients not to resume their workout routine until about 24 hours after treatment.
How long after BOTOX® Cosmetic injections can you lay down?
Dr. Mills recommends that patients not lay down until bedtime that evening.
How much BOTOX® Cosmetic will I need?
Dr. Mills administers BOTOX® Cosmetic by the unit. The number of units that you need will depend on the number of areas and strength of muscle contraction. Dr. Mills follows the recommended manufacturer's standards to draw the BOTOX® Cosmetic solution in order to maximize the efficacy of the injection. He uses the information and response from your last treatment to develop the right recipe for you.
How often should I get BOTOX® Cosmetic injections?
Patients who would like to maintain results for extended periods generally undergo BOTOX® Cosmetic injections every three to four months. It is important to remember, however, that this amount of time can vary based on the area of treatment, the strength of the muscle, and the number of units being used.
To learn more about BOTOX® Cosmetic, or to schedule a consultation here at the Aesthetic Plastic Surgical Institute, please don't hesitate to contact our practice.