Ask Shari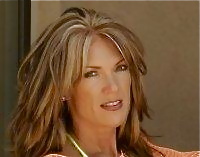 Any type of plastic surgery or aesthetic enhancement is a big decision, and you likely have many questions about procedures, treatments, candidacy requirements, and what you can expect. For discreet and private communication, Ask Shari. Shari is our Lead Patient Coordinator and has worked with Dr. Daniel C. Mills for over 20 years of her 28 year career in plastic surgery. Shari is a certified personal trainer and is actively involved in the fitness industry, which gives her a fresh perspective of what it takes to reach personal goals with and after having plastic surgery. She has been a patient of Dr. Mills since her mid-twenties and decided – at nearly forty – that she was going to get the body she had always wanted! At age 39, she competed, and continues to compete, in fitness/figure competitions at a national level each year to improve and challenge her body. She truly enjoys working with Dr. Mills and is dedicated to providing patients with the information necessary to make the decision to have surgery and have the look they've always dreamed of. You can feel secure that this process is confidential and private, so please feel free to Ask Shari!
Ask someone who…
Feels comfortable speaking with patients about their interests and goals.
Has a personal experience with the desire to have a better body/refreshed look.
Can answer a variety of questions that you would like to address before you even schedule a consultation with our plastic surgeon.
Understands that choosing to have plastic surgery or aesthetic enhancement is a big decision and offers her many years of experience to help patients during their plastic surgery experience.
Please contact the Aesthetic Plastic Surgical Institute and Shari will be happy to speak with you!