I just returned from attending the first advanced training course at Ulthera Headquarters in Mesa, Arizona. It was beneficial to say the least. I was able to meet with product developers of the Ulthera as well as share clinical knowledge with other experienced Ulthera clinicians. This event got me to thinking about how much our AESTHETIC TOOL BOX has been expanded with the addition of Ulthera.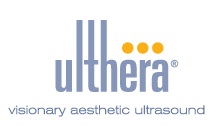 This is a very exciting time in the field of non-surgical aesthetic treatments. There are various laser treatments and skin care topicals that literally work within the skin to repair damage caused by sun and aging. Injectables have been safely and efficaciously used for years now. Needless to say our tool box has grown with the addition of Ulthera.
We have been offering Ultherapy at Dr Mills' office since March and our patients have been very satisfied. Because Ulthera works in the deeper connective tissues, it is the first device FDA cleared for lifting the skin. Other benefits are a firmer, more smooth, and more even toned appearance of the skin.
View Our Ultherapy Before and After Photo's
Ultherapy surgery can tighten and lift your skin. View our before and after photo gallery to view our results. If you would like more information about the facial rejuvenation procedures we offer, please contact the Aesthetic Plastic Surgical Institute today.
---
It can be daunting to know where to begin, especially if you are new to many of these treatments. That is where we come in! At Dr Mills' main office and at Monarch Bay Laser, we have this wonderful AESTHETIC TOOL BOX of treatments that produce results. Our passion is to educate and guide you through the options, so that you get the best results possible.

If you would like to schedule a personal consultation, please give us a call or click here to email us!

Submitted by Kim Blevins RN, Clinical Manager Monarch Bay Laser – December 8, 1010